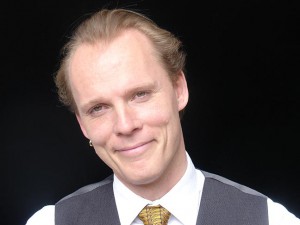 A native of The Netherlands, the baritone Johan Lippens made his European debut in 1995 in the Royal Concertgebouw concert hall, singing with the Schönberg Ensemble conducted by Reinbert de Leeuw. Mr. Lippens has since sung with ensembles such as the Amsterdam Baroque Orchestra & Choir, Tragicomedia and Schönberg Ensemble and performed in opera, oratorio and solo lied recitals throughout the world, working under the baton of Ton Koopman, Stephen Stubbs, Otto Tausk and Masaki Suzuki.
He participated in many festivals like the Pacific Music Festival in Sapporo Japan, the Aspen Music Festival and the Loch Shiel Festival in Scottland and performed as a soloist in all the main concert halls in Europe.
Mr. Lippens has performed lied recitals in the United States, Asia and Europe, performing Schumann's Dichterliebe, Schubert's Die Schöne Müllerin, Winterreises, Schwanengesang, Brahms' Lieder Op.32, Vaughan Williams' Songsof Travel, songs by Viktor Ullmann and songs by Ravel, Duparc, Poulenc and Fauré.
Lippens performed orchestral songs such as Shostakovich's 14th Symphony, Carmina Burana and Mahler's Lieder eines fahrenden Gesellen. In addition to the traditional classical repertoire, Mr. Lippens is a promoter and performer of contemporary music. Lippens' perfomances have been broadcasted on radio and TV in the Netherlands, China, US and for BBC world.
Mr. Lippens has been active as an educator, giving master classes at the Edessa Conservatory (Greece), the Dartington College for the Arts (England), at universities in Wisconsin and Minnesota and at Yantai University (China). Upcoming projects include an Australian tour singing the title role in Johann Adolf Hasse's Vanesio & Larinda. Lippens recently toured all of Europe with Ton Koopman and his Amsterdam Baroque Orchestra and Choir singing Pilatus and Petrus in Bach's St John's Passion.
More information on www.johanlippens.com