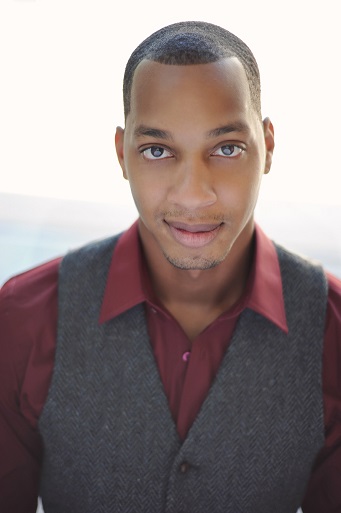 American countertenor Brennan Hall is a native of Orlando, Florida and made his professional debut singing as a soloist in Bach's St. John Passion with the American Bach Soloists, under the direction of Jeffrey Thomas. Hall was praised by the San Francisco Classical Voice for his "remarkably rich voice throughout his range… and admirable musical intelligence." Hall most recently won first place prize at the international countertenor competition Festival Les Voix Humaines, held in Havana, Cuba. Hall has recently performed the role of Orlando in Jonathan Dawe's Cracked Orlando at the Juilliard School of Music and also Medoro in R.B. Schlather's exhibition of Handel's Orlando at the White Box Art Center, where he sang "with exquisite control…" by the New York Times. Hall made his Carnegie Hall debut singing in a Master Class with Martin Katz as part of Marilyn Horne's annual series, The Song Continues. Hall was a featured artist in Rufus Wainwright's If I Loved You – Gentlemen Prefer Broadway – An Evening of Duets at the 2014 Luminato Festival in Toronto and Noël Nights in New York at Town Hall.
Hall performed a Matthew Barney and Jonathan Bepler filmed opera as Horus in River of Fundament, which had its world premiere at the Brooklyn Academy of Music. He also performed several scenes from the movie at the 2012 Summer Holland Festival in Amsterdam. Hall most recently performed the role of Secrecy in Purcell's The Fairy Queen with dell'Arte Opera Ensemble and Arsamene in Handel's Serse with the Bel Cantanti Opera Company. He also performed the title role in Phillip Glass's Akhnaten with the Jacobs School of Music and Indianapolis Opera Company. Hall performed the roles of the Spirit in Purcell's Dido and Aeneas with the ABS Academy in 2012 and created the role Willie in Small Box, a one-act opera by librettist Bruce L. Pearson and composer Herman Whitfield III.
Hall's concert work as a soloist includes Bach's Mass in B Minor, Haydn's Lord Nelson Mass, Handel's Messiah and Judas Maccabaeus as well as Vivaldi's Gloria, Schütz's Die Sieben Worte Jesu Christi Am Kreuz, Monteverdi's Vespro della Beata Vergine, and Dowland's First Book of Ayres with Nigel North. Hall received his Master's from Indiana University's Historical Performance Institute and Bachelor's of Art from Rollins College.